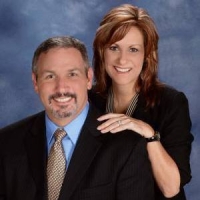 Our Vision
Just a few short years ago, God spoke to a handful of people to begin a Bible believing church where the Word of God (the Bible) would be the focus and Holy Spirit could freely move without the restrictions of tradition. A place where the "New Life in Christ" would be the emphasis and the true joy of the Lord could be experienced.
Our God-given vision and dream was to provide a place where people could reach upward with a lifestyle of worship and outward to others with the Love of Christ.
Today, we are seeing this Vision being fulfilled. God is working and moving in wonderful and miraculous ways. Not only are we seeing souls saved and lives being touched and changed in our church, but in our surrounding community. We also see it through our missions outreach. Through Home missions, our Nation's Capital, Haiti, and Thailand, there is a vision to support missionaries throughout the world who preach and minister the Love of Christ.
New Life Assembly exists to reach souls for the Kingdom of God, to build a connection for believers to strengthen their faith, experience the Love of Christ, and live out their God-given dream and purpose in this generation!
This is just the beginning! We believe the best is yet to come!